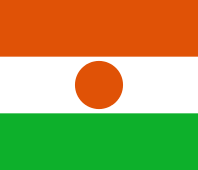 2018 Niger Global Money Week
LEADING ORGANIZATIONS:
PARTICIPATING ORGANIZATIONS:
NUMBER OF CHILDREN REACHED DIRECTLY:
NUMBER OF PEOPLE REACHED INDIRECTLY:
World Vision Niger
World Vision in Niger used GMW2018 celebrations as an opportunity to develop a savings culture among children aged between 8 and 14, and especially among girls! A group called Juniors was created for the children to attend activities on financial education. During the Week, the children visited three savings groups for adults in the hope that children would learn from example about managing their livelihoods and income. In addition, World Vision organized for participants to visit successful micro-businesses to encourage young people to start businesses of their own. Young people need to realize that they can do many positive things when they understand finance.