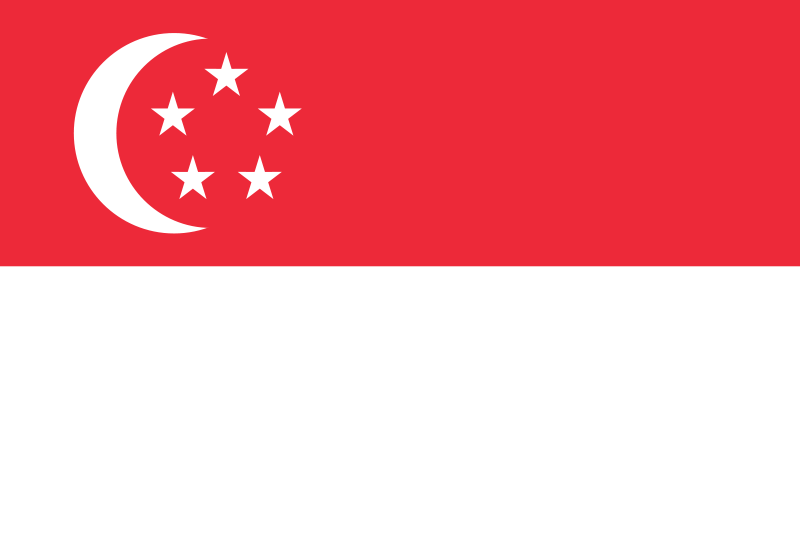 2022 Singapore Global Money Week
PARTICIPATING ORGANISATIONS:
Financial Planning Association of Singapore
TOTAL NUMBER OF PARTICIPATING ORGANISATIONS:
NUMBER OF CHILDREN AND YOUNG PEOPLE REACHED DIRECTLY:
NUMBER OF ADULTS REACHED DIRECTLY:
NUMBER OF PEOPLE REACHED INDIRECTLY:
Financial Planning Association of Singapore (FPAS) participated digitally in this year's Global Money Week by delivering social media content to all our CFP® professionals.
As part of the financial Planning Standards Board (FPSB) Network, the campaign theme of "Live Your Today, Plan Your Tomorrow" aligned perfectly with this year's GMW2022 theme "Build your future, be smart about money" which also focuses on the future of financial planning.
Numerous messages were shared on all the social media platforms – Facebook, LinkedIn, Twitter, and Telegram to maximize the outreach. Leveraging on the global CFP® community, it was possible to amplify the importance of financial literacy to a wide audience of 1,000 people.
---
2019 Singapore Global Money Week
LEADING ORGANISATIONS:
PARTICIPATING ORGANISATIONS:
NUMBER OF CHILDREN REACHED DIRECTLY:
NUMBER OF PEOPLE REACHED INDIRECTLY:
Smarter Me
During Global Money Week 2019, Smarter Me in Singapore reached over 50 children and youth directly, through its Money Matters school holiday bootcamps, where children gained first-hand experience and knowledge in financial literacy. Through a series of games, children learnt about money, their money personality, and how to set a financial goal and a budget to achieve that goal. They applied their newfound knowledge in real-time, when their set up stalls to sell their products. This allowed the students to learn about cost analysis, making an educated assessment of their sales volume, coming up with a profit margin, and a corresponding price. The activity ensured that children and youth learnt how they can earn money, the importance of having goals, and saving for it.
---
2018 Singapore Global Money Week
LEADING ORGANISATIONS:
Center for Financial Literacy
PARTICIPATING ORGANISATIONS:
Ai Tong Primary, Anderson Junior College, Anglo Chinese School, Catholic Junior College, Dunman High School, Hwa Chong Institution, Innova Junior College, ITE College, Meridian Junior College, Millennia Institute, Ministry of Education in Brunei, Nanyang Junior College, Nanyang Technological University and other universities and polytechnics, National Institute of Education, Ngee Ann Polytechnic, Singapore Polytechnic, SIT, SMU, Spectra Secondary, Temasek Polytechnic, Yio Chu Kang Secondary School
NUMBER OF CHILDREN REACHED DIRECTLY:
NUMBER OF PEOPLE REACHED INDIRECTLY:
Center for Financial Literacy
In Singapore, GMW was celebrated with an investment seminar for university students and conferences for educators, university and pre-university students at the Singapore Finance Conference. Primary students took part in a Budget Challenge to stretch a Dollar. Using a mobile app for this activity, participants discussed and compared their results with their peers from 16 schools in both Singapore and Brunei. The children were thrilled to talk about what $5 can buy and to reflect on their purchases. Throughout the Week, primary schools in Singapore learnt about financial literacy through games. The mobile app, EduCity Adventure uses on experiential learning as a teaching tool to make learning fun and engaging. Secondary students played the L-Cube board game that concretizes concepts, which impact the four economic cycles of finances and also shows how critical decision-making will chart their pathways in their career. 600 participants attended the finals of the National Cash Flow Game Competition. Junior college students and polytechnic students joined university undergraduates at the Singapore Financial Conference, where a total of 800 students participated. At the Commerce Educators Seminar, educators had the opportunity to participate in a discussion on topics, such as the latest technological developments and how fintech is becoming increasingly important. At the SFC, high-level speakers from financial institutions were invited to speak on the technicalities of investing and educators participated in a speed-dating event to learn about their businesses. Besides emphasizing on building financial capability and capacity, the Entrepreneurs' Forum covered alternative career pathways and skillsets including financial well-being.
---
2016 Singapore Money Week
LEADING ORGANISATION:
PARTICIPATING ORGANISATIONS:
DATE OF THE EVENT:
TOTAL NUMBER OF CHILDREN AND YOUTH ENGAGED:
The National Institute of Education Singapore celebrated Global Money Week 2016, in collaboration with Citi-NIE Financial Literacy Hub for Teachers. This was further celebrated through cooperation with the Ministry of Education and the Monetary Authority of Singapore. The national celebrations included exciting activities for students and teachers in schools, such as financial literacy programs, amazing races and games which taught the importance of empowering students and teachers with financial knowledge, skills and values.
As an initiative for building financial capability amongst students, Jurongville Secondary School organised a Money$MART trail for 20 Student Leaders, who in turn led these trails for another 280 students. The programme infused Financial Literacy in Food and Consumer Education - where Student Leaders are given exposure to smart shopping, budgeting and reflect on their spending habits in a shopping mall. Via the App called mShopper, the students were given scores when they earned money through the App and they then were evaluated on how they spent their money, and how much savings they had. The activity gave the students the opportunity to reflect on their daily spending habits and encouraged them to focus on making wise financial decisions.
Wellington Primary School organised the National Primary Games Creation Competition (NPGCC) in partnership with NIE where it provided the platform for students to showcase their creativity by designing online games. This year's NPGCC slogan is 'Prudent Savers, Values Creator', which encourages students to incorporate financial literacy messages in to their games. Creating such a platform enables the students to learn about financial literacy in a fun-filled manner. A teachers' briefing and training was conducted in March to highlight the importance of incorporating financial literacy education into classes, and to brief them on the details of the competition. This year more than 80 teams from 40 schools took part in the competition, and the numbers are expected to increase over the coming years.
Elements of Business Skills (EBS) Amazing Race is a business-cum-financial education programme targeted at Secondary 4 students from various schools. During GMW, a total of 128 students and 32 teachers took part in the challenge. Students took part in business-related activities at each station, which encouraged them to consider the relevance of financial management in their daily lives.
For university students across Singapore, the Nanyang Technological University's Investment Interactive organised the Singapore Financial Conference Club, in collaboration with NIE. As part of this year's event, the nation's top investment gurus were invited to share their knowledge and experience about the global economic outlook with the participants. Besides giving career advice, the experts also gave invaluable advice about how students can manage their personal portfolios. Overall, the event was a huge success and served as a stepping stone for many budding investors.
---
2015 Singapore Money Week
PARTICIPANTS:
DATE OF THE EVENT:
NUMBER OF CHILDREN REACHED:
Global Money Week further advanced its reach this year in Singapore with more institutions participating in the celebrations and with newer initiatives aimed to further foster the empowerment of children and youth in Singapore as economic citizens. Building on last year's momentum, Global Money Week was once again led by the National Institute of Education of Singapore in coordination with its partner schools and the Ministry of Education of Singapore.
In various schools within the country, innovative activities like financial literacy trails, financial literacy integration in math and English language lessons, and various other fun activities that engage both children and teachers to learn from each other about the value of money, the importance of savings, and learning the difference of a want and a need were organised. These simple and fun activities truly reshaped the thinking of Singaporean children towards making them responsible economic citizens today and in the future. This built on the philosophy of the National Institute of Education that financial literacy should be taught on a values formation approach. The Park View Primary School, Guangyang Secondary School, Red Swastika School, CHIJ St. Theresa's Convent, and Coral Primary School participated in these financial literacy activities.
In addition to the financial literacy initiatives, the National Institute of Education also launched "SG50 Entrepreneurs Trail" with the Citi-NIE Financial Literacy Hub, the DP Information Group (part of the Experian Group), Singapore Spirit of Enterprise, and the Association of Commerce Educators. This initiative also coincides with Singapore's 50th year celebration. A series of activities are scheduled to take place over the course of 50 weeks and will showcase 50 local entrepreneurs' stories. These entrepreneurs will meet with children and youth around Singapore to share their stories and inspire them about entrepreneurship. Launched during the Global Money Week, these will be done through visits to schools, libraries, exhibitions, forums, learning trails. A Grand Finale at the end of 2015 after 50 weeks of activities involving the public and private sectors, educators, business associations, entrepreneurs, media, general public, and students is planned for.
Tackling both financial literacy and the entrepreneurial spirit of children and youth during Global Money Week, Singapore is truly at the leading edge of empowerment of young people as economic citizens.
---
2014 Singapore Money Week
PARTICIPANTS:
DATE OF THE EVENT:
NUMBER OF CHILDREN REACHED:
NUMBER OF CHILDREN REACHED THROUGH MEDIA:
National Institute of Education and Ministry of Education in association with many local schools and universities celebrated Global Money Week. The national celebrations included exciting activities for children and youth such as financial literacy workshops, experiential learning journeys and financial challenges that taught the participating youth about real-life financial situations.
As part of the Outram Secondary School's efforts to provide students with a holistic educational experience, all students underwent an experiential learning. During this week, pupils learnt about how to be a self-directed learner and gain confidence in business & enterprise elements, where the topics included local entrepreneurs, branding and marketing and social entrepreneurship respectively.
Coral Primary School English teachers were taught how to include financial literacy in their English classes. The trainings focused on how to build topics such as "budget", "bonus", and "saving for a rainy day" into their lesson plans. Subsequently, the teachers taught financial education topics to 300 students during the 5 day period.
33 Biz Club members from Nanyang Junior College were trained to become Praxis Financial Literacy Game facilitators. As facilitators, the Biz Club members then explained the game to their peers during financial education themed lessons. On the 13th March, the lecturers and students of the Republic Polytechnic held a Praxis Financial Literacy Game Challenge for the 40 students from Evergreen Secondary School.
190 students from Park View Primary went to Batam (Indonesia) to conduct financial education themed activities for the school children in Batam schools. The Park View Primary pupils received lessons in VIA, Servant Leadership, financial literacy and Basic Conversational Bahasa in the weeks prior to their Indonesian visit. The participating kids then went to 3 schools to teach financial literacy through craftwork made from recycled materials.
Playmoolah organised a session with the authors of popular Singapore-themed investment book "InvestLah". The authors broke down the often elusive topic of investing into bite-sized chunks that are easy enough for youth to understand and take action on. Youth had an opportunity to ask any questions that they had about investing.